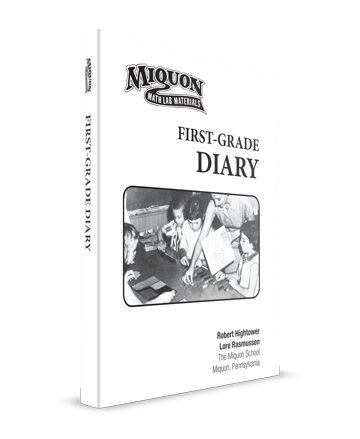 From Lore Rasmussen's Introduction:
"The First-Grade Diary is a daily log of the progress of a group of 20 primary-grade children in the mathematics laboratory [at Miquon School] in 1960-61…
The Diary was originally kept as a cumulative case history of a specific class to refine methods and procedures for the benefit of future classes. It records games, materials, sequences of developmental activities, and children's responses and insights into mathematical concepts. The learning experiences of these children throughout the school year, their successes and their failures, are described here as an example of one approach to teaching mathematics to a group of first-graders…
Teachers who have used the Diary report that it has served as a ready source of stimulating ideas. Many of those who teach grades higher than the first have found useful ideas for remedial and review work. We hope that teachers will be inspired to build on this diary, to keep diaries of their own, and to develop their own personal approaches to Mathematics Laboratory Materials."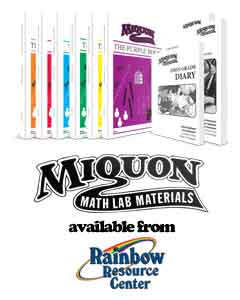 Rainbow Resource Center
Interested in more homeschool/educational resources and helpful information?